Benefits of long-term storage rental in Manhattan
There are countless items in our lives and our household inventories that are rarely used, forgotten, or are simply taking up a lot of space. However, you may not be ready to part with all of them. Therefore, a storage solution is a valid option for removing some of the items from your inventory but still keeping them safe and protected until you need to use them again. There are many benefits of long-term storage rental and we are going to cover the main ones in this article. If you plan on storing your items in Manhattan, we will show you the main pros of storage unit rental as well as how to do it properly. Additionally, we will cover the importance of getting reliable extra space storage NYC for your items.
Free space is one of the top benefits of long-term storage rental
When looking at some of the main pros of having a storage rental in Manhattan, the first one that comes to our list is the free space that you get. Nowadays, it is quite easy to fill up your inventory very quickly. We often have a ton of cluttered items that we do not know where to put exactly. All of these items take a lot of space, especially if we are talking about apartments. However, there are ways to reclaim that free space at your home, and having long-term storage is one of them. With a storage unit acting as your additional storage space, you get to free up your bedroom, closet, attic, basement, garage, and similar areas in your home. Furthermore, getting a reliable self-storage Manhattan solution is easy and can be affordable if you do your research on time.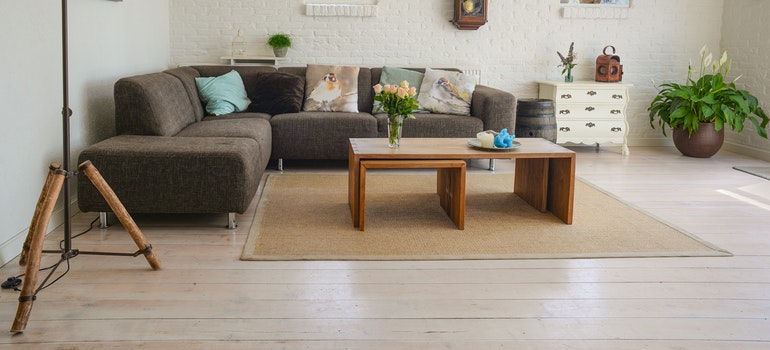 Declutter your household inventory properly and safely by renting a storage unit
When it comes to decluttering, it is usually a process that is quite disliked by many. It takes time and effort, but more importantly, it requires you to have an additional place to put your decluttered or downsized items. Some of your downsized items can be sold or donated. However, there are some items that you may wish to keep or cannot sell right away. So, what do you do with these items if you do not have enough space at your home? The best solution comes in the form of long-term storage rental in NYC. You will be able to freely declutter as many items as you want. Then, you can put them safely inside a storage unit until you need them again. Decluttering is ideal if you plan on moving into a smaller place. Therefore, look for self-storage NYC options to gain that additional space for your downsized inventory.
A clean and tidy home that is spacious
Storage can be used to clear up your household inventory. For example, if you plan on changing the layout of your home, some of your old furniture pieces will have to go. Naturally, you may not wish to get rid of all of them right away. So, renting a storage unit is a good middle step until you figure out what to do with your old inventory. Placing your old items inside a storage unit will give your new home a tidy and spacious feel. Having that extra storage space available is also simply convenient. You do not have to worry each time when you buy a new item whether you will have space for it or not. Sometimes, even that extra, small storage NYC will be enough to keep your home decluttered.
Properly renovate your home by keeping your items protected from all the work
If you plan on renovating your home, a storage unit could come in as quite a handy solution for your items, especially your furniture. Renovation can take a lot of your energy and time. It is a process that sometimes lasts for a couple of months. Therefore, to keep your items safe and protected, find the right storage unit and safely put them away. That way, you will be able to protect your belongings from all of the renovation work. Do your research, and find that extra space in New York City for the needs of your own inventory.
Clear up your office inventory easily and quickly
Your office is home to a great number of different items, equipment, and documentation. However, there comes a time when an office becomes simply over-cluttered with items. In a workspace environment, it usually does not take long for this to happen. So, it is best to clear up your cluttered office inventory, old, unused equipment, or certain documents by placing them inside a storage unit. Look for business storage NYC to properly place your valuable business and storage equipment, items, and documents in storage.
Enjoy various advantages by having a reliable storage unit for your belongings
So, to sum up, there are numerous benefits of long-term storage rental. We have listed some of the most important ones. As you can see, with a reliable storage solution you can:
Gain free space,
Declutter inventory,
Make home more spacious,
Protect your items during renovation or a move,
Clear up your office.
Before renting a storage unit, however, make sure you do a lot of research. Find the right storage unit for the needs of your own inventory. If you need assistance, it is best to contact reliable and experienced storage experts such as NYC Mini Storage to help you find the right storage solutions for your items.