NYC Mini Storage Coronavirus (COVID-19) Information
We are continuing to actively monitor COVID-19 and are taking all reasonable and precautionary measures. Currently, our position is to continue operating where possible with the addition of the prudent steps as recommended by the CDC.
We introduced additional cleaning and sanitization of our facilities and offices over the past 2 months and have been strengthening it over the past weeks.
Our workers are being provided with gloves, hand sanitizer, and all necessary cleaning and disinfectant supplies.
All our employees are wearing masks throughout the facility.
We require all our customers to wear masks throughout the facility as well.
We keep social distancing of the recommended 6 feet and urge all visiting customers to follow this practice.
We have instructed our employees to keep on greeting customers without shaking hands or coming in physical contact. There is always a smile under the mask.
We continue our neighborhood-friendly approach to all our customers.
We are following CDC guidelines as far as working from home and/or employees' absence due to sickness or due to family hardship.
We are fortunate that self-storage is an industry that is not anticipated to be highly impacted by COVID-19. We further adjusted our business to serve 1-2 customers at a time at our reception area. Additionally, our facility stretches over 250,000 square feet, making social-distancing enforceable, but surely also with our customers' cooperation.
By following CDC guidelines and taking extra cleaning precautions, the health and safety of our employees and customers are protected while we continue to serve New Yorkers who need self-storage service to maintain their daily essential needs.
Helping You Store What Matters Most
Safeguard your personal or business possessions in our affordable & secure self storage NYC units, with everyday access!
Storage in NYC Tailored to Your Needs
Short Term Storage
Rent easily accessible short term storage NYC locals often use as a cost-effective solution when moving or remodeling.

Long Term Storage
Make room for new things in your life while keeping your memorabilia in a variety of long term storage units.

Vehicle Storage
Save your nerves on parking expenses in NYC by leaving your vehicle in our monitored and insured storage NYC facilities.

Apartment Storage
Breathe new life into your living area with the use of our convenient & reasonably priced NYC apartment storage.

Commercial Storage
Reorganize your business with our commercial storage units in NYC for your surplus merchandise, supplies, and inventory.
Pickup Services
Save time and money on fuel by opting for NYC Mini Storage pick up solutions, free of charge.
Storage Unit Sizes
5 x 10 Medium
A 5×10 is approximately 50sq feet and is a great sized unit for storing items from a 1 bedroom apartment or a small office space with small furniture items. This space is often ideal for seasonal motorcycle storage.
See Room Pricing
10 x 10 Large
With 100sq feet of storage space a 10×10 unit is great for holding 2 full rooms of furniture including sofas, bedroom furniture, kitchen appliances and more.
See Room Pricing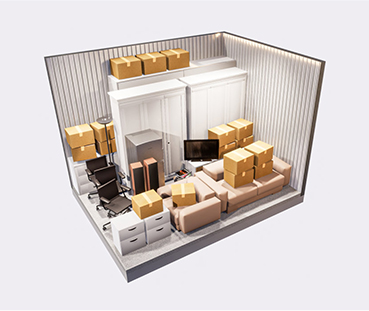 10 x 14 Large
140sq feet of space provides enough room for a moderate sized home with typical furniture while still leaving room for those smaller items and many large boxes.
See Room Pricing
5 x 5 Small
A 5×5 (Mini Storage) is approximately 25sq feet and is great for storing the contents of a large closet, small seasonal items, boxes, small furniture items and tire storage.
See Room Pricing
8 × 10 Medium
A 8×10 is approximately 80sq feet and is a great sized unit for storing items from a 1 bedroom apartment or a small office space with small furniture items. This space is often ideal for seasonal motorcycle storage.
See Room Pricing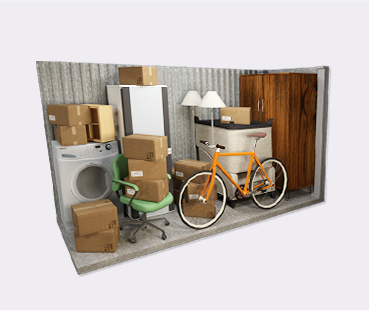 5 x 15 Medium
A 5×15 is approximately 75sq feet and is is ideal for storing contents of a large one bedroom apartment or office space.
See Room Pricing
11 × 13 Large
Offering 143sq feet of space a 11×13 unit will allow the storage of three full rooms of furniture, office desks, and appliances.
See Room Pricing
Storage Rental NYC Made Easy
Get in Touch
Contact NYC Mini Storage via phone/email to get a free storage estimate or reserve a storage room NYC of your choosing.

Arrange for Pick Up
Let one of the best storage companies NYC provide you with a moving truck and a driver for 3 hours - FREE of charge.
Enjoy Peace of Mind
Relax knowing that your valuables are kept safe in our clean & climate controlled storage NYC facility.
The Benefits of Renting NYC Mini Storage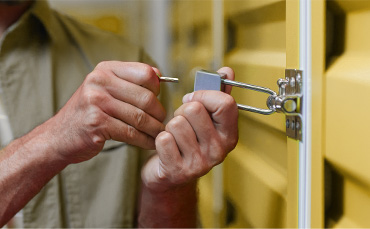 Safety
Fully licensed and insured.
Multiple protection options.
Surveillance cameras.
Intrusion alarm systems.
A 24-hour on-premise guard.
Climate controlled storage space.
Clean, maintained, and well-lit floors.
Monthly proactive facility pest control.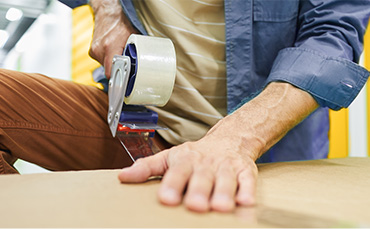 Convenience
Short & long-term storage units NYC.
All sizes available - from small units to entire floors.
Facility close to public transportation and highways.
On-premise storage personnel assisting customers.
Free, unlimited parking for the customers.
Storage facility NYC open 7 days a week.
Competitiveness
Highly competitive storage rates.
Free self-storage pick up service in NYC.
High standards of service.
Special offers for new customers.
Convenient payment options.
Long-term price packages.
What Our Clients Say
" They were AWESOME! We used them for a move from 1 Location to 2 different ones. Couldn't be Happier the dealt with freezing weather icy driveway and never complained once. Highly recommend. Thank You! "
John Harkin
" The staff in the lot and at the desk were both very friendly!! It was quick, easy, and affordable to store my car here. Will definitely be telling friends and family about this business. " Thank You!
Danielle
" The staff was very knowledgeable about the storage units and patient with showing the different units until I was able to make a decision. "
RICHARDSON, JOY
Providing Storage NYC for 20 Years
NYC Mini Storage offers full-service climate controlled storage in NYC. Throughout years of storage activity, our company worked tirelessly to gain a reputation for quality and professionalism. We are highly aware that safety, convenience, and competitiveness are the three main factors that determine consumers' decisions on storage companies. Our self storage NYC meets these expectations and provides customers with the ultimate satisfaction. Let us help you find the storage space you need, a perfect solution for your storage rental in NYC.