Discover the ultimate solution to your storage needs with NYC Mini Storage. Nestled in the heart of Harlem, our state-of-the-art storage units offer unparalleled convenience, security, and affordability. Whether you're decluttering, moving, or simply need extra space, our storage units Harlem residents trust are designed to meet all your needs. Experience peace of mind knowing your belongings are in safe hands, with 24/7 surveillance and easy access whenever you need them. Don't let clutter hold you back. Contact us today, and let us take care of your storage needs.
Comprehensive storage services for all
We recognize that finding the right storage solution can be tricky and filled with many challenges and specific requirements. In our 20 years of providing storage solutions, we've taken the time to understand these difficulties, and we offer a wide range of services to cater to every possible need. Whether you're a student in need of temporary space, a business looking to store inventory, or simply someone who wants to declutter their apartment, we've got you covered with the most reliable storage units Harlem has. Our offerings include:
Simplify your campus life with student storage units
The life of a student is dynamic, filled with transitions, semesters abroad, summer breaks, and frequent relocations. Amidst the academic pressures and the excitement of campus life, worrying about where to store your belongings should be the least of your concerns. That's where our student storage solutions come into play.
Understanding the unique needs of students, we offer flexible and affordable storage options tailored specifically for the college experience. Whether you're studying abroad for a semester, heading home for the summer, or simply need extra space for your growing collection of books and equipment, our student storage provides a secure and convenient solution. With easy access and flexible conditions, you can focus on your studies and adventures, knowing your belongings are in safe hands. Say goodbye to cluttered dorm rooms and hello to spacious storage units in Harlem and organized living.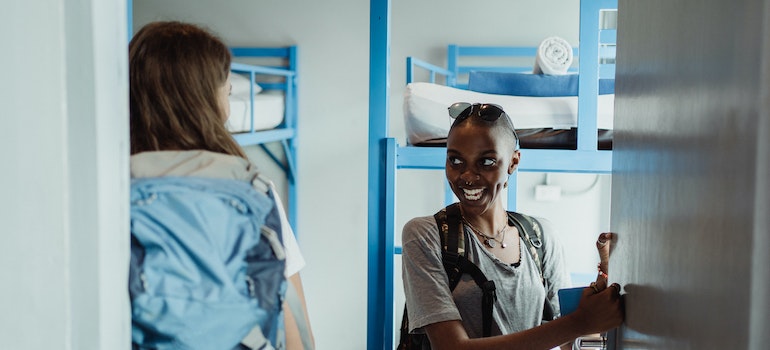 Our dedicated customer service is always here for you
At the heart of our operations is a commitment to unparalleled customer service. We understand that every storage need is unique, and our team is trained to provide personalized solutions, timely assistance, and a listening ear. Whether you have questions about our Harlem storage units, need guidance on the best unit for your requirements, or face any challenges, our support team is just a call or a click away.
Booking the best storage units Harlem has
Booking storage space is designed to be as straightforward and hassle-free as possible. Here's how simple it is:
Online portal: Access our user-friendly website and navigate to the booking section.
Instant quotes: Input your storage requirements to receive an immediate estimate.
Flexible dates: Choose your desired start and end dates for storage.
Secure payment: Use our encrypted payment gateway for safe and swift transactions.
Confirmation email: Receive instant confirmation of your booking, complete with all details.
24/7 customer support: Have questions? Our team is always on standby to assist.
Easy access: Once booked, access your storage unit anytime at your convenience.
With Manhattan storage, securing the space you need has never been easier. Experience the convenience of modern storage solutions today!
Harlem's roots and location
Harlem, a historic gem nestled in Upper Manhattan, has been a cornerstone of American culture and history. Originating as a Dutch village in 1658, it later became the birthplace of the Harlem Renaissance, a cultural revolution that celebrated African-American arts and ideas. Its strategic location, stretching from 110th Street to 155th Street, flanked by the East and Harlem Rivers to the east and Amsterdam Avenue to the west, positions it as a central hub for diverse communities and vibrant cultures.
Neighborhoods of Harlem
Harlem has many neighborhoods, each with its unique charm and story. Visit them and enjoy a blend of historic landmarks, vibrant murals, and the melodies of street performers. From its bustling markets to its quiet, tree-lined avenues, neighborhoods in Harlem offer diverse experiences that inspire residents and visitors alike to explore and connect. Here are some neighborhoods in Harlem:
Central Harlem. Known as the heart of the Harlem Renaissance, it's a hub for art, culture, and history.
East Harlem (El Barrio or Spanish Harlem). Home to a vibrant Latin American community, it showcases Puerto Rican, Cuban, Dominican, and Mexican influences.
West Harlem. A picturesque area that includes enclaves like Hamilton Heights-Sugar Hill and Morningside Heights, renowned for their stunning rowhouses and serene streets.
Make your life easier with storage units in Harlem
Finding the right space for your belongings in Harlem can be a challenge. But with NYC Mini Storage, you're not just getting a storage unit; you're investing in peace of mind. The best storage units Harlem offers are made for you, offering both convenience and security. Whether you're downsizing, relocating, or just need some extra space, we've got you covered. Don't let your items overwhelm you. Choose NYC Mini Storage and experience the difference. Contact us to book your unit today and solve your storage needs!