In West Village, one of the most popular neighborhoods of New York, space is a premium commodity, due to its urban density and limited living space. Here, reliable storage is essential for maintaining an organized, clutter-free living environment. We at NYC Mini Storage offer you top-notch storage services to meet your unique needs. Partnering with us means being provided with exceptional storage solutions adjusted to your requirements. Whether you need short-term or long-term storage, our professional team is here to assist you every step of the way. Contact us for the most reliable storage West Village offers and enjoy the convenience!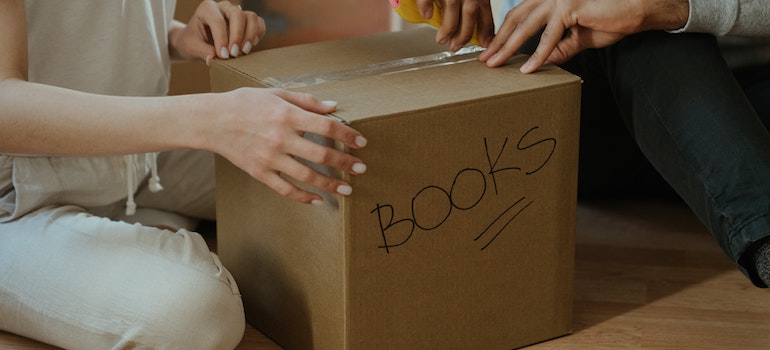 We have storage options for all your needs
Our commitment to versatility is evident in the wide array of storage options we provide. Whatever your unique requirements may be, we have a solution that can be tailored precisely to your needs. Count on us to offer you choices and flexibility, ensuring that your West Village storage experience is both convenient and customized to suit your preferences. Our company offers you the following storage services in West Village:
Affordable and flexible storage solutions
Besides the wide range of storage options, we also offer cost-efficient solutions that cater to your budget. Our company frequently provides discounts to our valued clients. This makes our already competitive rates even more attractive. Moreover, you have the freedom to select the size of our Manhattan storage units, ensuring you only pay for the space you truly need. We offer the following sizes:
5 x 5, Small
5 x 10, Medium
5 x 15, Medium
8 x 10, Medium
10 x 10, Large
10 x 14, Large
11 x 13, Large
This combination of discounts, cost-efficiency, and customizable sizing exemplifies our commitment to providing you with the most value for your storage investment.
Living in West Village
West Village is a cultural hub. It offers an abundance of art galleries, theaters, and music venues. For instance, the Whitney Museum of American Art and the Cherry Lane Theatre are both located in this neighborhood, providing residents with easy access to artistic experiences. In addition, West Village is close to renowned academic institutions like New York University (NYU). This proximity opens doors for educational opportunities, cultural events, and access to world-class libraries and research resources. West Village is steeped in history, with its charming, tree-lined streets and historic brownstones that create a picturesque living environment.
Living in West Village is an experience like no other, which attracts a significant population. As a result, the high demand for housing and limited space often necessitates the need for practical storage solutions to make the most of the compact living spaces available in this sought-after area. However, with our secure and convenient West Village storage units, you can enjoy living here without the worry of overcrowding your home.
Use the best storage West Village offers and make your life easier
Our goal is to provide you with the finest storage West Village has. We prioritize the convenience and security of your belongings. Whether you are a local looking to declutter your space or a business seeking reliable storage facilities in West Village, our team is here to assist you. Don't hesitate to contact us for more information on how our tailored storage options can meet your unique needs. Get in touch with NYC Mini Storage and discover a storage solution that works for you.