Everyone needs storage at some point in their lives, so it's very important to find a reliable storage provider in your area. It's important, even if you don't plan to store your things right away. Because once you need storage Long Island City that residents love and trust, you'll want to have a plan. NYC Mini Storage is the optimal solution when in need of a safe and secure self-storage unit in Long Island City. With unrestricted access, convenient location, and cost-effective monthly rental prices, we make it easy for you to store your most important belongings. So, call us, pick one of our many storage plans, and don't worry about a thing.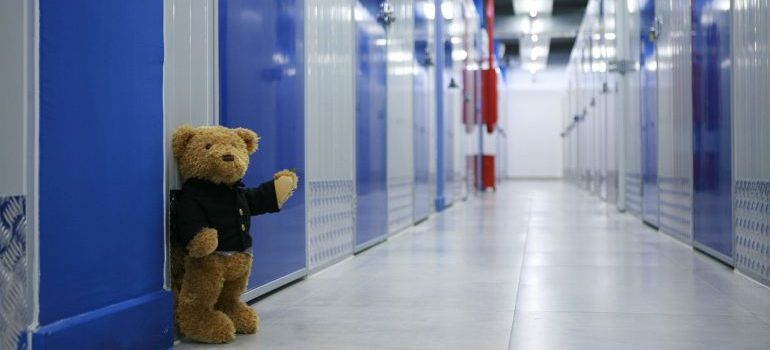 Get unlimited access to our safe and secure storage facilities Long Island City
The first thing you need to know about NYC Mini Storage is that we have been providing NYC's residents with reliable storage solutions for the last twenty years. Our goal has always been the same: we wanted to make it possible for you to keep your things close by without them getting in the way.  After a lot of thought about which NYC storage services to offer, we think we've thought of everything. So, you can choose from the following ways to store your things:
Bear in mind that we also have a rental office where you can come in and get the necessary boxes and supplies in NYC. It's no secret that we aimed to be a one-stop shop where you can find all the assistance that you could need – at a price that you will be able to afford.
What happens if you suddenly need to retrieve some of your items from your storage unit? In that situation, all you need to do is give us a two-hour notice so that we can get everything ready for your arrival. We want to provide you with a clear path so that you don't have to waste a minute of your time. That thought is at the very basis of our business, as everything we do is done with efficiency and swiftness in mind.
Most popular storage services
We are able to assist you with your storage needs, no matter how long or how short the term may be! When moving into a new apartment, most people find themselves in need of temporary storage for their belongings. This is a convenient feature as it makes it easy to pack and repack at your own pace. Without having to be surrounded by a bunch of boxes while you try to figure out where to put all of your things. On the other hand, if you don't have a garage or basement long-term storage is a fantastic alternative to consider. Here you can put the things that you are only using for one season.  You will, for instance, only be able to make use of your skies, Christmas tree, and other items during the winter. It is comforting to know that they are safe during the other seasons.
We have added a lot of safety features
The worst-case scenario would be to come to our storage facility in Long Island City only to find that some of your items are missing. Luckily, this isn't a scenario that you will ever have to deal with. NYC Mini Storage has taken all the necessary measures of precaution. We are proud to say that we have:
A 24-hour security guard overlooking the premises.
Surveillance cameras that keep track of every corner of our self storage Long Island City units. 
Alarm systems that are warning us of different kinds of dangers. 
Don't worry – we know that theft isn't the only bad thing that could happen to your items. Therefore, we perform monthly pest control services in our Long Island City storage facilities. The goal? To keep all of your items clean, untacked, and free of any pests.
Rent affordable storage that residents of Long Island City recommend
Finding a suitable Long Island City storage solution means nothing if that unit turns out to be more expensive than what you have to spend. After all, everyone has some figure in mind when searching for a storage unit. You'll be happy to know that NYC Mini Storage is a company that will, most likely, fit quite nicely into your monthly budget. Not only do we offer cost-effective rental prices, but we also offer you a free month of storage with a free pick-up of your items in NYC. That's right – for an affordable price, you get to transport and store your items in one of the best storage facilities Long Island City has to offer.
If you are interested to know the precise cost of our storage solution in Long Island City, feel free to contact us and get a free storage estimate. Give us some basic pieces of information regarding your upcoming storage project and wait for us to contact you with an estimate. Namely, the quote you will thus receive will be accurate and free of any hidden costs.
Why living in Long Island City is a good idea?
Whether you lived in Manhattan or you just want to be close, Long Island City is an excellent alternative. Long Island City is a neighborhood with around 55,000 people. It is located on the western edge of Queens, just across the East River from Midtown Manhattan. Long Island City is becoming an increasingly popular destination among millennials. It is considered one of the best places to live in New York. As a result, upscale apartment buildings are moving in and being constructed to meet the demand for housing in the area. Long Island City was mostly industrial with a small residential population of artists seeking studio space. However, the city has been expanding at a dramatic pace. In the last decade, over 12,000 brand-new apartments have been constructed to assist in accommodating the influx. And it does not appear that construction will be slowing down any time soon.
Long Island City is a great place for raising a family
Long Island City is definitely a great place to raise a family. You can between a lot of public and private schools that have a great ranking. You will for sure find the one that fits your children the most. As for family activities, this neighborhood has a lot of parks. Long Island has a lot of natural beauty. There are beaches where you can go surfing or take sailing lessons. There are also some beautiful hiking trails on Long Island that go along the shore or through a beautiful forest. The island also has a number of museums, performing arts centers, and art galleries. If you like music, there are a lot of places you can go to hear it, from bars to concert halls. There are also a lot of great restaurants, bars, and coffee shops.
Long Island City is more affordable than Manhattan
It is not a secret that life in Manhattan can be ridiculously expensive. That's why Long Island City is an amazing alternative if you want to be close to the city center but pay more reasonable prices for rent. Almost 85% of residents are renting their places. The median rent price is $2,000. However, prices to buy a place are still pretty high and bigger than the national average. The median home value is $860,000 while the national average is $230,000. This pretty much explains the high percentage of people who rent.
Connection with New York City is great
Those who commute into the city do not need to spend their entire lives on the train. The N and W trains will get you there in 20 minutes from Midtown or in 30 minutes from Downtown. Living in Long Island City gives you the opportunity to engage with New York on your own terms. While also allowing you to escape city stresses when necessary. Long Island City is a great place to visit, even if you don't know much about the rest of the island.
Our storage facilities in Long Island City can house all of your belongings
It doesn't matter whether you want to place seasonal items or antique furniture in storage – our Long Island City solutions will give you the right place for doing so. We have customers who have stored all types of items inside our storage units, as we offer units of different sizes. From renting a small storage space to renting an entire floor, you get to be the one that decides what you need and when you need it.
However, please make a note of the fact that there are some items that can't be placed in storage. Those items include flammable materials and perishable goods. Thus, if you plan on storing items that you aren't sure will be allowed inside Long Island City storage, feel free to consult with our team. We are at your disposal for any questions that you might be having.
NYC Mini Storage is here to provide you with all the help you could need
Once the time for placing your items in storage Long Island City comes, feel free to contact us. We will make sure that you store your items at the best possible price and with the expected safety. Namely, NYC Mini Storage has taken all the necessary measures of precaution to ensure your security. From an on-premise guard to surveillance cameras, we take no chances. Thus, give us a call and keep your items in a place that you know is safe and sound.