Short Term Storage
Rent easily accessible short term storage NYC locals often use as a cost-effective solution when moving or remodeling.
The need for extra space often arises at the most inconvenient times. In most cases, it coincides with another stressful event. It can be a massive lifestyle change, such as moving. Or a grand undertaking, the likes of excessive remodeling. Even something simple as decluttering becomes nerve-wracking, without enough room to organize your items. All these, and similar, situations have something in common. Agonizing over the safety of your belongings is the last thing you need while resolving them. And – you won't! NYC Mini Storage brings you a simple and effective solution for this problem. As one of the prime providers of short term storage NYC has, we're here to give you much-needed peace of mind during daring times. Contact us today and reserve your safe space in our NYC storage facilities.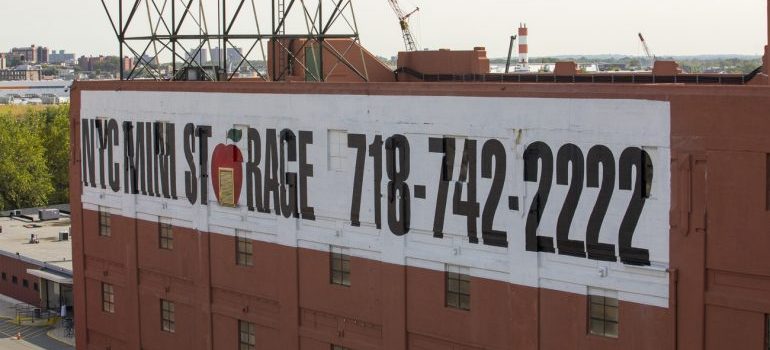 Reap the benefits of short term storage NYC corporate and private sector rely upon
Since our very beginnings, NYC Mini Storage aimed to provide the ultimate storage experience. Right away, our motto became "safety, convenience, competitiveness." We knew we had to fulfill these three conditions, to meet our customers' exacting standards. Even now, when we boast short term storage NYC residents choose above others, our zeal does not subside. We still work tirelessly to make our storage services reflect the initial philosophy. Although we already built a reputation of reliability and professionalism, we don't stop in our pursuit of excellence. And, all of it – just so we can bring you the storage experience you deserve.
Your belongings' safety is our top priority
Daunting tasks and daring undertakings come with a lot of stress. Especially so, if it's directly related to the well-being of your possessions. However, there's a surefire way to mitigate it. It only takes knowing that your items are safe and sound, and you can relax. With us, that knowledge comes all too easy. Our NYC short term storage facilities tick all the boxes:
Professional surveillance cameras;
Advanced intrusion alarm systems;
Fireproof storage options;
24-hour on-premise security guard.
Climate control;
Regular cleaning and maintenance;
Monthly proactive pest control;
Excessive security our facilities boast is enough to keep you calm. However, on the off-chance it's not, we also offer third-party insurance. Protecting your items is what we do best. And, if that means going out of our way to add another security layer, we'll gladly oblige.
Our NYC short term storage makes your life easier
Convenience is another major trait of our services. And we excel in providing it, both in terms of choice and accessibility:
We boast a wide variety of storage units. From small ones, the size of a walk-in closet, to short term furniture storage NYC residents can fit an entire apartment;
Proximity to public transportation and highways makes it easy to access your belongings;
Knowledgeable on-premise personnel will assist with all your storage needs;
Your belongings are available every day of the week.
Once again: if that's not enough – there's more! With us, you don't have to worry about getting your items to storage. You don't have to rent a truck, combat chaotic NYC traffic, or haul your items on the subway. Our storage pick-up service team will do it for you. And at a great price – FREE! Speak about convenience!
Quality service or affordability? Why not – both!
Aside from your items' safety, there's another thing you don't have to worry about with NYC Mini Storage: breaking your budget. We are a highly competitive NYC short term storage service company. As such, we boast an unbeatable quality-to-price ratio. Therefore, you'll have access to exquisite storage services, without the risk of overspending. Of course, we have to respect the familiar pattern here, too. So, if that's not enough, we also have special deals going for our new clients. With us, you're always getting more than bargained for.
Perfect storage solution for every situation
To ensure security for your possessions, it's not only important to have storage. Rather, the key is having the right storage. Fortunately, finding the right fit for your needs and budget is all too easy. NYC Mini Storage offers a plethora of self-storage options:
So, it doesn't matter if you're downsizing or expanding. Nor if you're moving, renovating, or decluttering. In our NYC short term storage, you'll find the right solution for every situation.
Keep your furniture whole, regardless of the circumstances
There are many cases where your furniture may need protection. Moving, renovations, remodeling – these are some prime examples. There's a myriad of other situations, virtually as chaotic, where your precious pieces are at risk. Of course, there are ways to protect them. But, they're more of a fix, rather than a solution. The solution, and the best one at that, is removing furniture from the premises altogether. With short term furniture storage NYC experts provide, you have a perfect way to do that. Give us a call or request for a free storage estimate, choose a storage size that fits your needs, and get our crew to help you bring it over. Simple as that.
Don't want to worry about your vehicle while you're away? Leave it with NYC Mini Storage!
Wondrous as it is, NYC excels on many fronts. Sadly, easily accessible parking space isn't one of them. Especially so if you need to leave your vehicle unattended for a while. This whole set of circumstances gets frustrating, real fast. But, you have a great alternative. Aside from short term furniture storage in NYC, our facilities perfectly double up as vehicle storage. You can leave your motorcycle, car, RV, SUV, or even smaller boat with our team, without ever stressing about their safety. All you have to do is prepare your car or vehicles for storage. We're well-equipped to handle the rest, while you're out and about, focusing on more pressing matters.
You're a phone call away from ensuring maximum safety for your items
Turbulent times carry many challenges. However, with NYC Mini Storage, ensuring the safety of your belongings won't count among them. With our prime storage solutions, ample security, and dedicated personnel, you'll have the peace of mind necessary to get through daring times. Contact us today and reserve your safe space in short term storage NYC residents consider as one of the best.