Where to live if you work in the Bronx?
The Bronx is one of New York City's most vibrant boroughs. Apart from being a hub of culture and history, it is also a significant workplace for many. As the city's northernmost borough, its unique blend of urban energy and suburban tranquility is almost magnetic. For those who work in the Bronx, finding the right place to live matters a lot when it comes to achieving a harmonious work-life balance. Also, with the increasing need for flexibility in today's fast-paced world, services like on demand storage NYC borough Bronx can offer have become essential. With that in mind, let's answer this important question: Where to live if you work in the Bronx? Read on and discover 6 suggestions that can save you from making the wrong choice.
Riverdale is a modern suburb with a view
Riverdale is located in the northwest portion of the Bronx. Those who choose to live there will experience the benefits of city life and the peaceful suburban environment. Here are some defining features of this picturesque neighborhood:
Due to its position, Riverdale residents have easy access to other parts of the city.
A diverse community welcoming people of all skin tones and cultural heritages.
Notable sections like Hudson Hill and Riverdale Estates provide breathtaking views of the Hudson River.
Abundant parks, bustling shopping districts, and cultural hubs enrich the living experience.
Pelham Bay – a coastal retreat
Pelham Bay is a middle-class residential haven that seamlessly marries urban conveniences with the allure of the coast. It draws its name from the expansive Pelham Bay Park, a vast green expanse where residents can engage in multiple recreational activities. The park's sheer size is impressive, with its acreage surpassing even that of Manhattan's famed Central Park. Apart from its natural beauty, those residing in Pelham Bay can enjoy the park's hiking trails, playgrounds, and serene waterfront views. The fact that Pelham Bay Park is over three times the size of Central Park adds a touch of wonder to this coastal neighborhood.
Diversity and connectivity are what makes Kingsbridge a great place to live
Kingsbridge stands out as a melting pot of cultures in the Bronx. Its diverse community brings together numerous traditions and lifestyles. The area is renowned for its bustling shopping districts and cultural spots, offering residents a taste of the world without leaving their neighborhood. Its transportation links are commendable, ensuring a swift commute to various parts of the Bronx. For those who have accumulated belongings over the years or are in the process of moving, storage units Bronx NY companies offer are conveniently available in the vicinity. They cater to the needs of the local community. This provides a practical solution for space management and underscores Kingsbridge's commitment to offering comprehensive amenities to its residents. With its blend of diversity and connectivity, Kingsbridge remains a top choice for many working in the Bronx.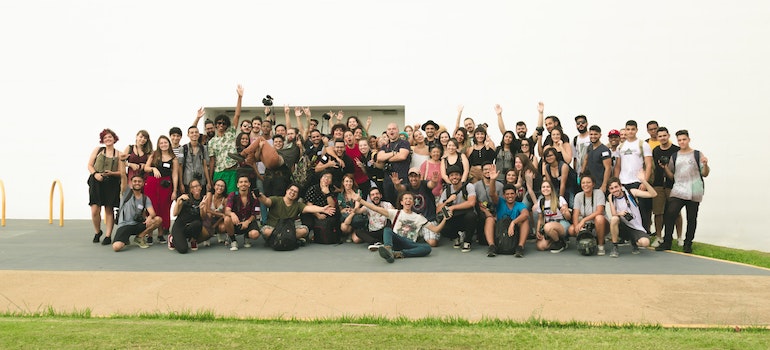 Those who crave waterfront living should move to Throggs Neck
In Throggs Neck there are picturesque waterfront properties that can't be found just anywhere. Many professionals find a unique serenity in the vicinity of the water. That makes this area ideal for them. Nestled along the East River, this neighborhood boasts marinas, recreational activities, and a peaceful environment that many yearn for. Residents can enjoy the calming views of the water, take part in boating activities, or simply relax by the shore.
As with any prized possessions, those living in Throggs Neck often seek out secure self storage NYC options to safeguard their boating equipment, antiques, or other valuables. Have that in mind if you were looking to put such items of yours in a secure location too. They will remain protected while not in use. The added advantage of a short commute to the Bronx makes Throggs Neck an ideal choice for those who wish to combine the tranquility of waterfront living with the convenience of proximity to their workplace.
Morris Park – a culinary hub
Is proximity to good food enough to motivate you to choose a neighborhood to move to? If the answer is yes, Morris Park is perfect for you. This part of the Bronx is often celebrated for its rich culinary scene and provides diverse gastronomic offerings. With its deep-rooted Italian heritage, the neighborhood is dotted with renowned eateries, bakeries, and delis. These establishments have been serving mouth-watering dishes for generations. As you stroll through its streets, the aroma of freshly baked bread and simmering sauces is sure to captivate your senses.
For residents who have embraced the food culture wholeheartedly and find themselves with kitchen gadgets aplenty, NYC apartment storage locals love is available in the area. They will resolve your limited apartment space issue and make sure it doesn't dampen your culinary adventures. Beyond its food, Morris Park offers a warm residential environment, making it an attractive choice for those working in the Bronx and seeking a neighborhood that satisfies their palate and daily commute needs.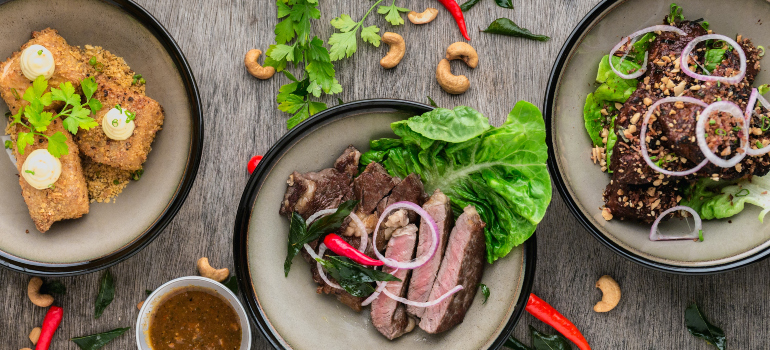 Mount Vernon has it all and more
A stone's throw away from the Bronx is Mount Vernon, a city that beautifully marries historical charm with contemporary conveniences. Here are a few relevant facts about it:
While many associate the name with George Washington's estate, Mount Vernon has its own rich history.
The city hosts a large number of community activities, festivals, and events throughout the year.
Direct transportation links ensure a smooth commute for those working in the Bronx.
Alongside its historical landmarks, the city boasts a range of modern facilities and services for its residents.
So, where to live if you work in the Bronx? Explore these places and choose wisely
The Bronx, with so many fantastic neighborhoods, makes it possible for its residents to have a fulfilling living experience. Whether you're seeking a coastal retreat in Pelham Bay or the vibrant mix of Kingsbridge, there's a corner of the Bronx perfectly suited to your needs. For those working in this iconic borough, finding the right place to call home is not just about convenience. It is also about immersing oneself in the culture and community that the Bronx proudly showcases. And what is the answer to the question Where to live if you work in the Bronx? It depends on your needs and preferences. Choose wisely, and you'll find a neighborhood that resonates with who you are. That is how you'll ensure a harmonious blend of work and leisure.